Episodes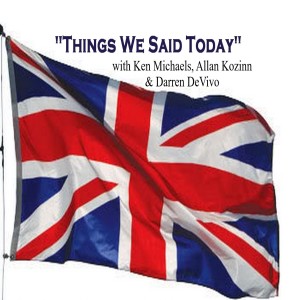 Tuesday Nov 30, 2021
Tuesday Nov 30, 2021
In Episode 356 of Things We Said Today, Ken Michaels, Allan Kozinn and Darren DeVivo offer some impressions of "The Beatles: Get Back," Peter Jackson's extraordinary eight-hour exploration of the Get Back/Let It Be sessions.
NOTE: This is an audio version of the podcast. There is also a video version on our YouTube page.
As always, we welcome your thoughts about this episode of the show or any other episode. We invite you to send your comments about this or any of our other shows to our email address thingswesaidtodayradioshow@gmail.com, join our "Things We Said Today Beatles Fans" Facebook page and comment there, tweet us at @thingswesaidfab or catch us each on Facebook and give us your thoughts. And we thank you very much for listening. You can hear and download our show on Podbean, the Podbean app and iTunes and stream us through the Tune In Radio app and from our very own YouTube page.  Our shows appear every two weeks. Please be sure and write a (good, ideally!) review of our show on our iTunes page. If you subscribe to any of our program providers, you'll get the first word as soon as a new show is available. We don't want you to miss us. Our download numbers have been continually rising, as more people discover us and it's all because of you. So we thank you very much for your support!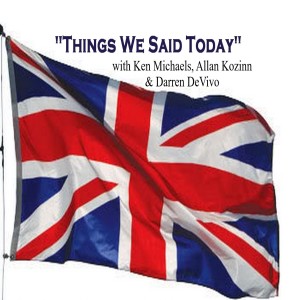 Thursday May 12, 2016
Thursday May 12, 2016
This week, Steve, Allan, Al and Ken welcome Gary Jacob, organizer and producer of the Abbey Road on the River Beatles festival making his first appearance on "Things We Said Today." Gary talks about the history of the event and gives some great behind-the-scenes insight into how it works. And with this week's show, we're adding a new affiliate WCPR. (Their website is http://www.wcpr1.com). On WCPR, you can hear the show for the first time at 9 p.m. ET Thursdays, then repeating 9 a.m. and 9 p.m. Fridays, live on iTunes and on demand beginning on Saturdays. We're also on Fab4Radio.com and PurePopRadio.com.