Episodes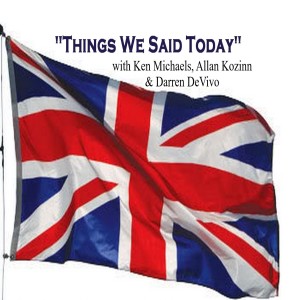 Thursday Nov 30, 2017
Thursday Nov 30, 2017
On the latest show, TWST's Ken, Allan, and Steve run down all of the Beatles news of the last few weeks that we can fit in a single show, including our thoughts on the upcoming release of the Beatles Christmas messages, Ringo Starr and the All-Starr Band's new video of "Yellow Submarine," the recent Record Store Day releases, the new Weeklings Christmas singles and David Cassidy's friendship with John and Yoko. As always, we welcome your thoughts about what you think about this episode of the show or any other episode. You can send your comments to our email address thingswesaidtodayradioshow@gmail.com, join our "Things We Said Today Beatles Fans" Facebook page, tweet us at @thingswesaidfab or catch us each on Facebook and give us your thoughts. And we thank you for listening. Don't forget, you can stream the show from our very own YouTube page. Subscribe to our show on our iTunes page and please write a review. Be sure to check our Podbean page and on iTunes regularly for our latest shows, which usually appear each week. And we're now available through the Tune In Radio app. Be sure to subscribe to one of our providers to get the first word on when a new show is available. And thanks for your support. Our download numbers have been rising each week and it's because of you! So we thank you very much for supporting us.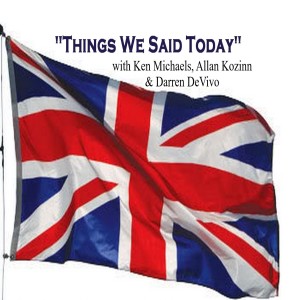 Saturday Dec 19, 2015
Saturday Dec 19, 2015
On this holiday show, Ken, Al, Allan and Steve discuss the music of the Beatles made for the Christmas season, including the Beatles Christmas messages.