Episodes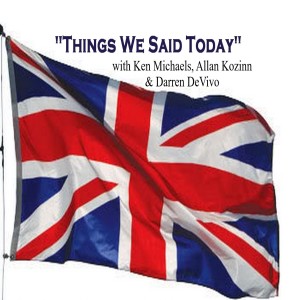 Wednesday Dec 14, 2016
Wednesday Dec 14, 2016
The TWST gang returns this week to debate a topic of whether the Beatles, who it's acknowledged were musically innovative up to the "Revolver" and "Sgt. Pepper" albums, kept that innovation up on the later albums. We also discuss some news, including the death of another musician, Greg Lake.
And be sure and stay tuned to the end of the show for a very special announcement on how you can win one of two copies of the Deluxe Blu-ray edition of "The Beatles: Eight Days a Week: The Touring Years."
As we always do, we want to hear your thoughts on this or any of our other shows. You can send them to our email address thingswesaidtodayradioshow@gmail.com, join our "Things We Said Today Beatles Fans" Facebook page, tweet us at @thingswesadfab or catch us each on Facebook and give us your thoughts. And we thank you for listening. You can also stream the show on our very own YouTube page. And we invite you to write a review of our show on our iTunes page.